AgriseraECL Bright (10 ml trial pack)
AS16 ECL-N-10 | low pico to mid femtogram detection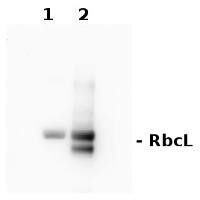 DATA SHEET IN PDF
AgriseraECL Bright
 for Western Blot detection is a high quality substrate for detection of horseradish peroxidase enzyme activity at low pico to mid femtogram levels. It's a ready to use 2 component system with low background and superior signal to noise ratios and economical high performance.
Product Information
Quantity
2 x 5 ml, two component ready to use solutions, enough for 5 midi blots (6.8 x 8.1 cm)

Product citations
Selected references
Wieczorek et al. (2019). Contribution of Tomato torrado virus Vp26 coat protein subunit to systemic necrosis induction and virus infectivity in Solanum lycopersicum. Virol J. 2019 Jan 14;16(1):9. doi: 10.1186/s12985-019-1117-9.
Related products: AgriseraECL Bright (10 ml trial pack)
AS16 ECL-N |  low pico to mid femtogram detection

This product can be purchased in 3 ...
From 12 €
AS09 602 |  Clonality: Polyclonal | Host: Goat | Reactivity: Rabbit IgG (H&L)

Off...
194 €
AS10 1489 | Clonality: Polyclonal | Host: Rabbit | Reactivity: Chicken IgG/Y (H&L)

Offered...
199 €