IBA | Indole-3-butyric acid (rabbit antibody)
AS13 2744 | Clonality: Polyclonal | Host: Rabbit | Reactivity: Indole-3-butyric acid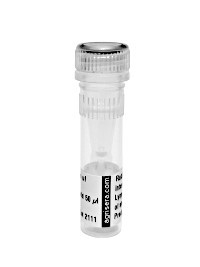 DATA SHEET IN PDF
Product Information
Immunogen
BSA-conjugated Indole-3-butyric acid, Target: Indole-3-butyric acid (IBA), CAS no.: 133-32-4(SIGMA), Solubility target: Methanol, ethanol.
Purity
Total IgG. Protein A purified .
Quantity
2,6 mg (at 2,681 mg/ml)
Storage
Store at 4°C up to one month or in aliquots at -20°C for long time storage. Avoid repeated freezing and thawing.
Tested applications
ELISA (ELISA), Immunoaffinity chromatography (IAC)
Recommended dilution
1 : 50 000 (indirect ELISA), 1 : 12 800 (direct ELISA)
Reactivity
Confirmed reactivity
Indole-3-butyric acid (IBA)
Additional information
Additional information
As antibodies to BSA carrier were not removed from this preparation please do not use BSA in your assay and use OVA-conjugated IBA for coating in ELISA
The antibody may be used in ELISA and Immuno-affinity-chromatography (IAC). Samples may include cutting medium samples and extraction of these samples may be performed using PBS-10% methanol, followed by neutralisation of the extract. 
Antibody titer in ELISA is defined as the dilution that gives 50 % of the absorbance from the maximum absorbance. Plates can be coated with 400 ng/ml ovalbumine-conjugated indole-3-butyric acid. HRP-conjugated anti-rabbit IgG can be used as detecting antibody.

Cross Reactivity              %
Indole-3-aceteic acid    < 0.1 %
Background
Background
Indole-3-butyric acid (IBA) is a plant hormone belonging to the group of auxins. It is used to stimulate root formation in plant cuttings.
Related products: IBA | Indole-3-butyric acid (rabbit antibody)
AS15 TMB-HRP | TMB based, especially formulated with extreme sensitivity, HRP substrate for microw...
From 10 €
AS10 829 | Clonality: Polyclonal  |  Host: Chicken  | Reactivity: Rabbit IgG (heavy...
266 €
AS09 602 |  Clonality: Polyclonal | Host: Goat | Reactivity: Rabbit IgG (H&L)

201 €