Career
Laboratory Technician
Agrisera är ett Life Science-företag specialicerat på framställning av polyklonala och monoklonala antikroppar med över 30 år i branchen. Agrisera producerar och säljer antikroppar och relaterade produkter till forskare och företag i hela världen och är ledande leverantör av antikroppar mot växtproteiner. Sedan 2020 ägs företaget av Olink Proteomics AB som är ett snabbväxande Uppsalabaserat globalt företag vars världsledande teknologi och produkter bidrar till utvecklingen av precisionsmedicin. Produkterna används inom medicinska områden som hjärt- och kärlsjukdomar, cancer och neurologiska sjukdomar.
Som Laboratory Technician erbjuder vi dig en spännande roll på avdelningen Laboratory services i Umeå. Inom Laboratory services arbetar vi med koppling av proteiner till affinitetsresiner, affinitetsrening (Äkta Go) och validering (ELISA) av produkter som nedströms blir en del av Olinks multiplexa-paneler.
Avdelningen består idag av 10 personer, uppdelade i två grupper, men då företaget är i en expansiv fas med mycket spännande på gång behöver den utökas med ny grupp där du ingår.
Arbetsuppgifter
Som medarbetare i gruppen kommer dina arbetsuppgifter vara varierande och omfatta både laborativt och administrativt arbete. De huvudsakliga arbetsuppgifterna kommer vara att:
Utföra laborativa uppgifter såsom upplösning av antikroppar och antigen samt koncentrationsbestämning och rening av antikroppar
Utföra försök med Olinks metoder. Screening av antikroppar
Analysera, granska och logga resultat.
Vi söker dig som har:
Högskoleexamen, ingenjörsutbildning eller motsvarande inom Life Science-området
Erfarenhet av laboratoriearbete
Vana att pipettera små volymer
Goda kunskaper i Excel
Dokumenterad labvana och goda kunskaper inom molekylärbiologi och kemi
Behärskar svenska och engelska flytande i tal och skrift
Vi ser gärna att du har erfarenhet från privat verksamhet och det är meriterande om du har erfarenhet av laboratoriearbete inom liknande Life Science-företag, samt erfarenhet av antikroppsbaserade testmetoder.
För att trivas i rollen som Laboratory Technician hos oss behöver du vara ansvarstagande, driven och lösningsfokuserad. Du är en lagspelare som har lätt för att kommunicera och samarbeta med andra, men klarar även att arbeta självständigt. Då arbetet innebär hantering av stora mängder reagens och data, värdesätter vi att du är strukturerad och mycket noggrann. Det är viktigt att du har ett positivt förhållningssätt och kan anpassa dig till ändrade omständigheter då vi har ett stort kundfokus och är ett företag i stark expansion. 
Stor vikt kommer att läggas vid personliga egenskaper.
Frågor avseende tjänsten besvaras av Magdalena Axelsson, Manager Laboratory services, via mail [email protected].
Din ansökan med CV och personligt brev vill vi ha senast den 31 maj.

Ansök tjänsten!


---

Agrisera söker ny medarbetare
Agrisera är ett lokalt biotechföretag som erbjuder produkter och kundanpassade tjänster på en global marknad. Under mer än 30 år har Agrisera producerat tusentals anpassade polyklonala och monoklonala antikroppar för akademisk forskning, industri, diagnostik och farma. Vi är stolta över att vara världsledande leverantör av antikroppar inom växtforskningsområdet och att bidra till att föra forskningen framåt. 
Agrisera är mitt inne i en spännande utvecklingsresa och vi behöver bli fler. Vi söker nu en laboratorieassistent till vår produktionsenhet som för närvarande finns utanför Vännäs. I april 2021 förflyttas stora delar av labbverksamheten till Umeå som då blir ny placeringsort för denna tjänst.
Du är strukturerad, noggrann, kvalitetsmedveten och har god samarbetsförmåga. Du ingår i en labbgrupp med 8 personer men jobbar även nära kollegor i andra delar av verksamheten. 
Huvudsakliga tekniker som du använder är Affinitetskromotografi (ÄKTA) och ELISA. Arbetet fördelas mellan kollegorna och man hjälps åt att optimera arbetsflödet. I arbetsuppgifterna ingår även kalibrering av instrument och förebyggande underhåll av dessa.
Du bör ha en akademisk utbildning inom biomedicin eller liknande och ha goda kunskaper i svenska och engelska, både i tal och skrift.
Är du den vi söker?
Följ denna länk för att skicka in din ansökan.


---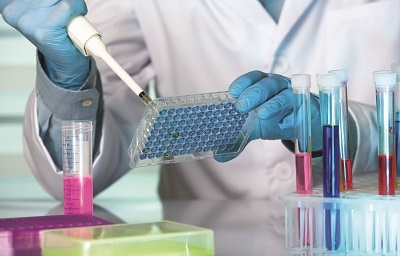 Master thesis and other degree projects at Agrisera

Interested in working at a biotech company? Doing your master thesis at Agrisera means that you will work in a modern antibody production and purification facility, interacting with experienced and dedicated staff. Agrisera is a local custom and catalog antibody supplier, established in 1985. We offer experimental projects in protein biochemistry and immunology. Conducting your degree work at Agrisera will give you the possibility to get insight into our operations. You will work in a creative environment, together with dedicated and friendly co-workers.

Examples of master theses previously conducted at Agrisera:
"Column preparation and method development to remove anti-Rubisco antibodies from serum samples"
"Anti-α1,3-fucose and anti-β1,2-xylose antibodies – tools for better understanding of protein glycosylation in plant cells"

To apply, provide us with your CV, as well as a personal letter where you describe what you are interested in and why you think that you are suitable person for a project at Agrisera.

Contact: [email protected].
---