We are a Swedish company specializing in polyclonal
and monoclonal antibody production, offering over
1500 primary antibodies and 1000 secondary
antibodies for various applications and in
various quantities.

With 30 years of experience in the antibody business
we are proud to say there are few problems we
cannot help you solve. Our experienced scientific
staff is on hand to answer your queries promptly.




The largest provider of antibodies
for plant science
Agrisera offers an extensive list of antibodies
suitable for detection of plant cell compartments.
In addition, a vast selection of antibodies is available
for detection of photosystem I and II proteins.

Agrisera antibodies can be found in thousands of
scientific articles.

A list of chosen references can be found here.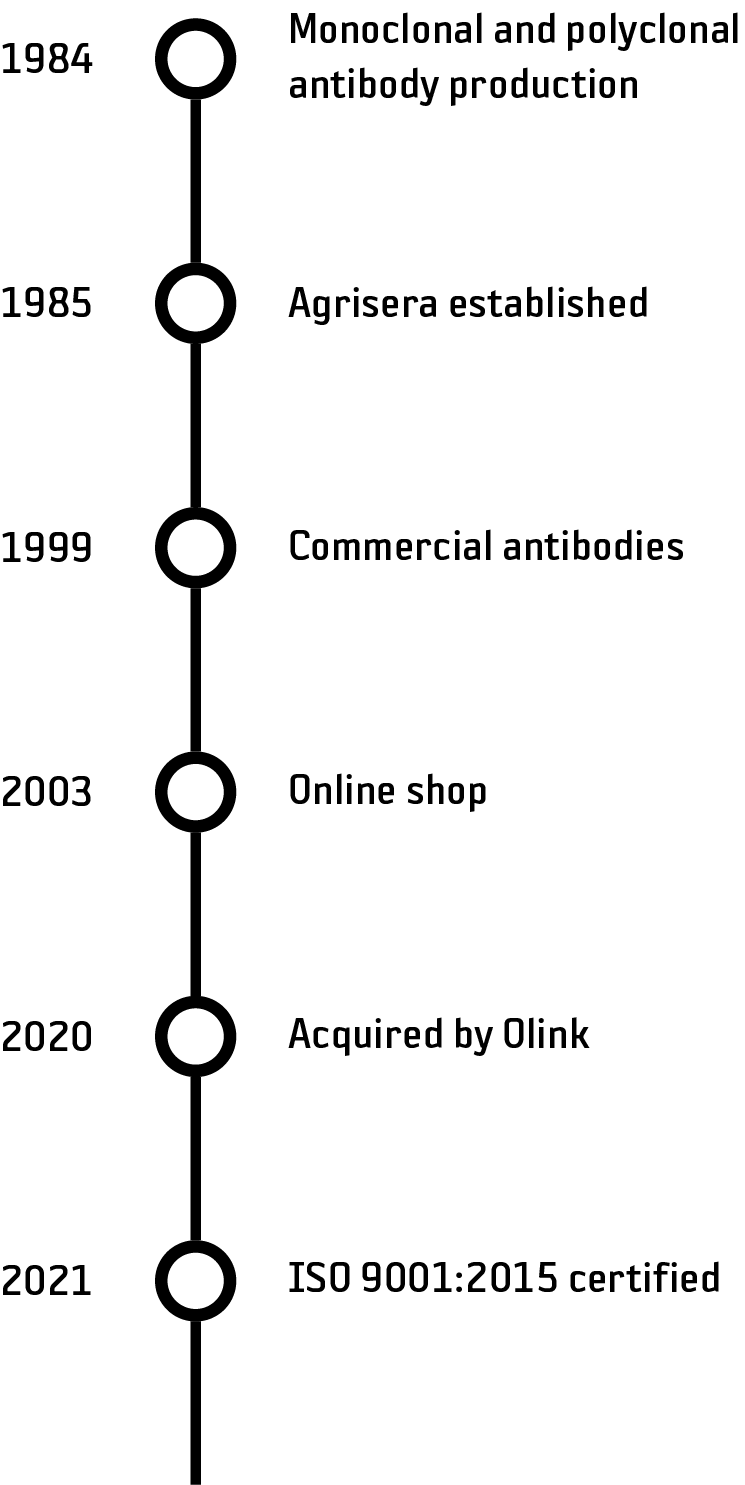 Looking forward to working with you!
---