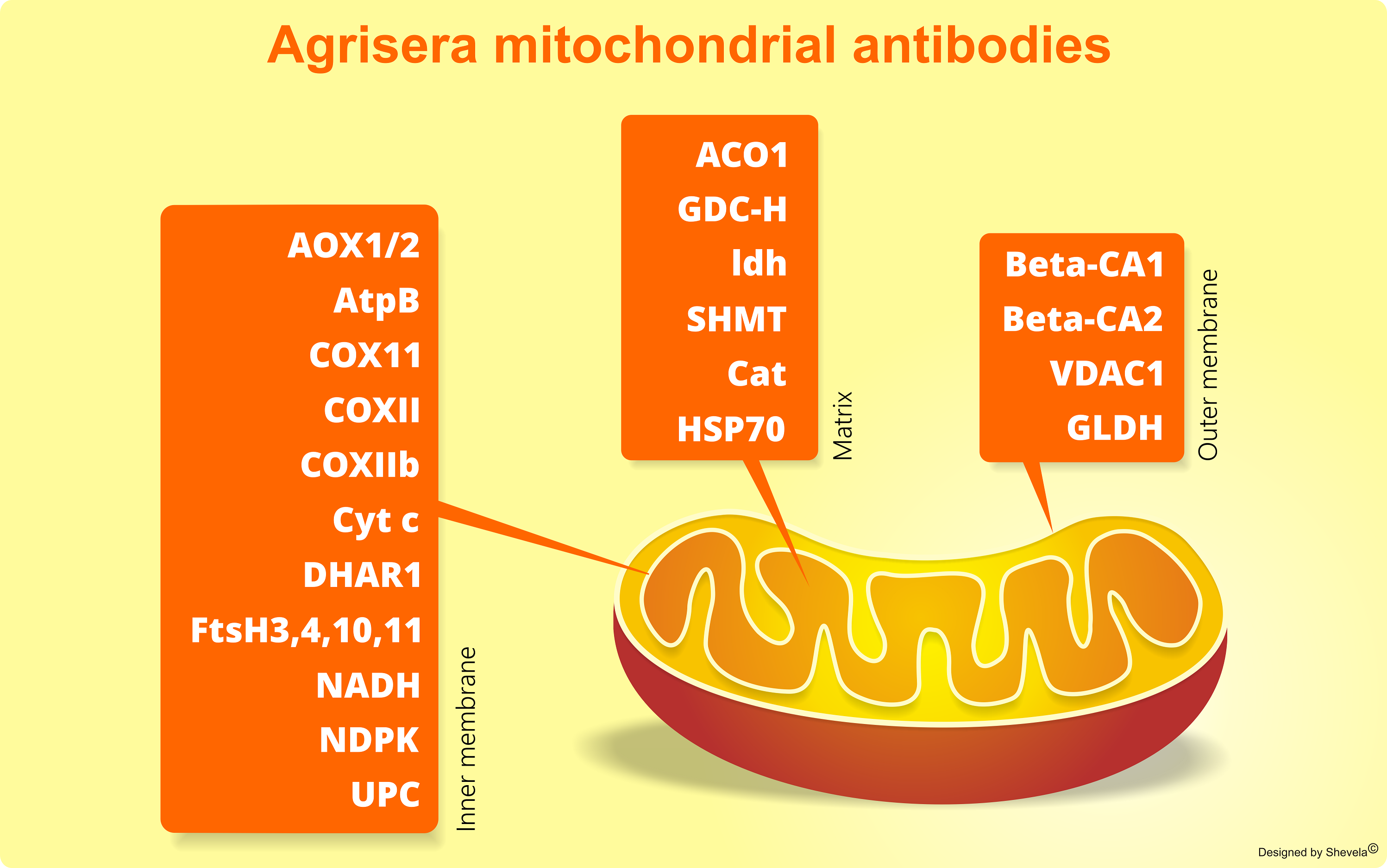 Useful references for mitochondria isolation from:
Chlamydomonas: Isolation, Purification, and Characterization of Mitochondria from Chlamydomonas reinhardtii. Eriksson et al. 1995, Plant Physiol.

Arabidopsis thaliana: Preparation of leaf mitochondria from Arabidopsis thaliana Keech et al.  2005, Physiologia Plantarum
Protocol: Dr. Thomas Elthon, Protocol for Preparation of Crude Mitochondrial Fractions
---
Agrisera offers three educational posters related to photosynthesis, developed by Professor Govindjee, Professor Lars Olof Björn and Dr. Dmitry Shevela.
Poster 1 gives a good overview of the thylakoid membrane, poster 2 is focused on the Z scheme, and poster 3 covers photosynthesis and respiration.