Need a confirmation of subcellular fraction purity?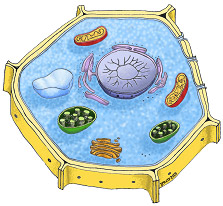 The Plant Cell Compartment Antibody Marker Set is a collection of antibodies, which allow estimation of fraction purity for a range of plant species including Arabidopsis thaliana. Some antibodies are accompanied by a protein standard which can be used as a positive control and for quantitation.
Marker antibodies can be either purchased separately or at a discounted rate as a set of 5 or 10 antibodies of Your choice .
To make it easier you can decide which antibodies are going to be included in YOUR set. 
Click on the specific organelle of the plant cell image to find an antibody list for this specifric compartment or use the menu to the left.



SA000002-  2 | Plant Cell Compartment Antibody Marker Set | 5 antibodies

SA000003- 2 | Plant Cell Compartment Antibody Marker Set | 10 antibodies