Career
Laboratorieassistent
Agrisera är ett Life Science-företag specialiserat på framställning av polyklonala och monoklonala antikroppar med över 30 år i branschen. Agrisera producerar och säljer antikroppar och relaterade produkter till forskare och företag i hela världen och är ledande leverantör av antikroppar mot växtproteiner. Sedan 2020 ägs företaget av Olink Proteomics AB som är ett snabbväxande Uppsalabaserat globalt företag vars världsledande teknologi och produkter bidrar till utvecklingen av precisionsmedicin. Produkterna används inom medicinska områden som hjärt- och kärlsjukdomar, cancer och neurologiska sjukdomar. Vill du arbeta med framtagningen av antikroppar i en global och spännande miljö? Vi söker dig som vill vara med på vår fortsatta tillväxtresa. Agrisera behöver utöka sitt team med tre laboratorieassistenter i Umeå. Du kommer att ingå i ett team med god sammanhållning där vi hjälps år och stöttar varandra och där du får möjlighet att få påverka och utveckla både stort som smått.
Arbetsuppgifter
Som Laboratorieassistent hos Agrisera jobbar du på laboratoriet som är beläget på Umestan. Tillsammans med dina kollegor framställer ni antikroppar som används i nya forskningsmetoder för proteinanalyser. Antikropparna exporteras på en globalmarknad och är en viktig del i att driva kunskapsläget framåt. I din roll på Agrisera kommer du att arbeta med antikroppsrening vars process pågår i tvådagarscykler. Arbetsuppgifterna utförs på laboratoriebänk parallellt med kvalificerade maskiner. Andra arbetsuppgifter kan framöver komma att erbjudas beroende på intresse och prestation. Hos Agrisera finns stora möjligheter att utvecklas långsiktigt, både i din roll och tillsammans med bolaget som just nu är inne i ett utvecklingsskede och väntar en spännande resa framöver. Du erbjuds ett kvalitativt arbete tillsammans med ett trevligt och kompetent gäng i ett hjälpsamt klimat och som värdesätter hög trivsel på arbetet.
Din profil
Vi tror att du som söker har en eftergymnasial utbildning som exempelvis biomedicinsk analytiker, biomedicinare, civilingenjör mot kemi, bioteknik eller biologi. Alternativt har du erfarenhet av att arbeta i laboratoriemiljö. Du talar och skriver obehindrat på både svenska och engelska. För att vi du ska trivas i rollen gillar du att arbeta med noggrannhet och struktur. Vi tror att du tar initiativ, har ett eget driv och att du trivs med att arbeta med andra likväl som självständigt. Du drivs av att skapa resultat samtidigt som du är en pedagogisk och en lyhörd lagspelare.
Rekryteringsprocessen är löpande, så ansök därför så snart som möjligt, dock senast den 24 oktober 2021.

Ansök här
---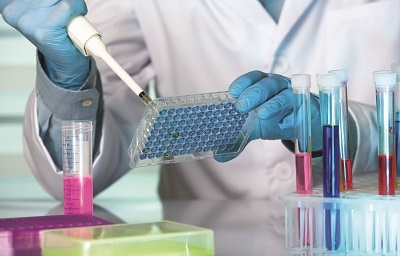 Master thesis and other degree projects at Agrisera

Interested in working at a biotech company? Doing your master thesis at Agrisera means that you will work in a modern antibody production and purification facility, interacting with experienced and dedicated staff. Agrisera is a local custom and catalog antibody supplier, established in 1985. We offer experimental projects in protein biochemistry and immunology. Conducting your degree work at Agrisera will give you the possibility to get insight into our operations. You will work in a creative environment, together with dedicated and friendly co-workers.

Examples of master theses previously conducted at Agrisera:
"Column preparation and method development to remove anti-Rubisco antibodies from serum samples"
"Anti-α1,3-fucose and anti-β1,2-xylose antibodies – tools for better understanding of protein glycosylation in plant cells"

To apply, provide us with your CV, as well as a personal letter where you describe what you are interested in and why you think that you are suitable person for a project at Agrisera.

Contact: [email protected].
---