We can make this antibody for you
This antibody is not yet included in the
Agrisera catalog
, however we can produce it for you.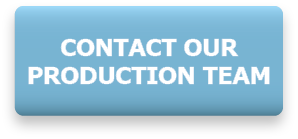 Please contact our production team at
[email protected]
. Or
if you are convinced that an antibody is crucial for the plant community
,
inform us
about it, and you will be first to receive 50 µg of this antibody, free of charge.
Polyclonal and monoclonal antibodies for Arabidopsis research
For the last 30 years we have produced thousands of custom monoclonal and custom polyclonal antibodies for academic research worldwide as well as industry and diagnostics. With our own animal facilities and immunological services in-house, we can offer antibody production for almost any research and scale needed. A list of chosen scientific references for antibodies produced at Agrisera can be found
here.
Hundreds of Arabidopsis antibodies in stock available for immediate shipment
Please follow this
link
to our current Agrisera antibody collection for
Arabidopsis thaliana.
Agrisera antibodies match up with many TAIR gene codes.
Please follow this
link
for a list of TAIR gene codes and matching Agrisera antibodies.