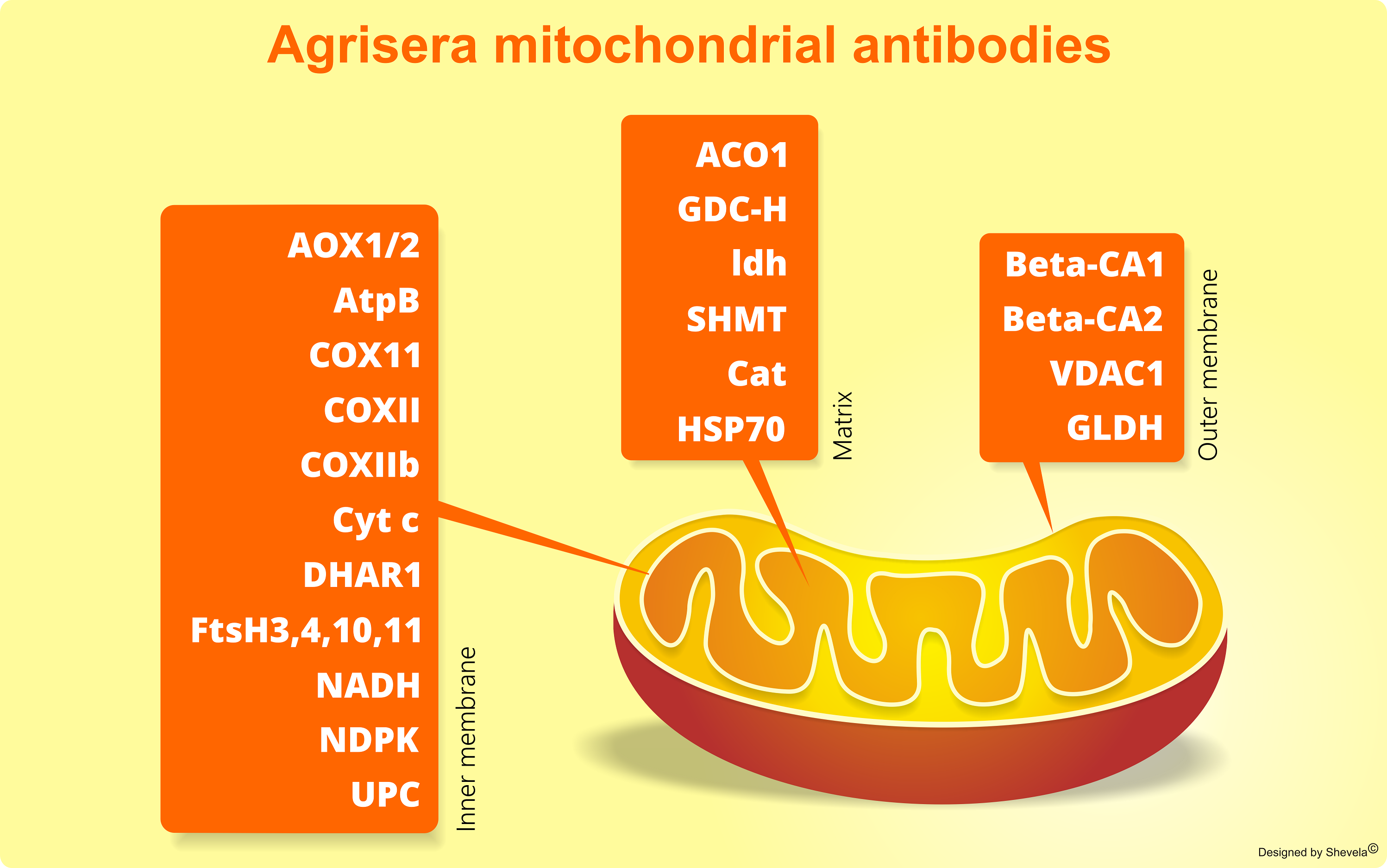 Useful references, helpful for mitochondria isolation from:
Chlamydomonas  Isolation, Purification, and Characterization of Mitochondria from Chlamydomonas reinhardtii. Eriksson et al. 1995, Plant Physiol.

Arabidopsis thaliana Preparation of leaf mitochondria from Arabidopsis thaliana Keech et al.  2005, Physiologia Plantarum
Protocol Dr. Thomas Elthon protocol for preparation of crude mitochondrial fraction
---
Agrisera offers 3 different educational posters related to photosynthesis, developed by Professor Govindjee, Professor Lars Olof Björn and  Dr Dmitry Shevela.
Poster 1, gives a good overview of the thylakoid membrane, poster 2, is concentrating on dissecting Z scheme and the third one gives a good overview on photosynthesis and respiration.